TV appearance (April 25th, 2023)
Mathias and his Esperance team were featured on national television on Tuesday, April 25th. The documentary is about waterway tourism and will extend over several episodes. Many thanks to Vincent Guérin and our Canadian guests!
FR Mathias et son équipe apparaissent dans le reportage « Au fil de l'eau, le nouveau tourisme fluvial » diffusé sur France 5 et disponible en replay. Merci à Vincent Guérin et nos passagers canadiens interviewés pour l'occasion !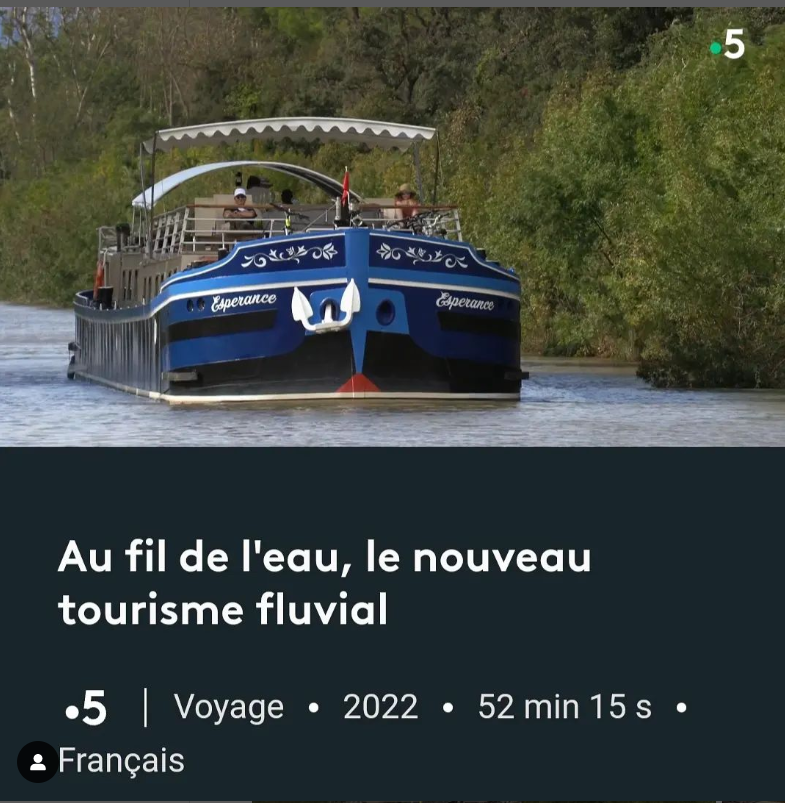 Replay (46′) : https://www.france.tv/documentaires/voyages/4810990-au-fil-de-l-eau-le-nouveau-tourisme-fluvial.html