By choosing to travel on the Esperance or the Elegance you will treat yourself to an authentic and unforgettable journey. The two barges have their own specificities and have been given their own decor and identity.
The Esperance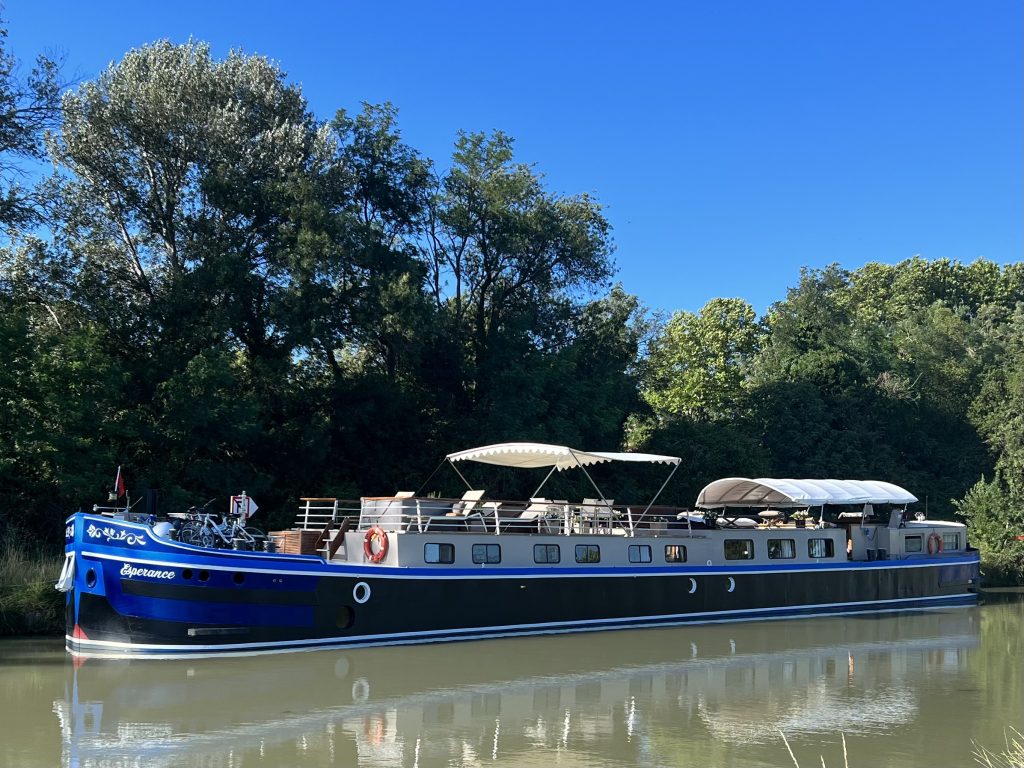 The Esperance is an authentic 100ft barge from the Canal du Midi. It was built in the 1960s to carry wine between Bordeaux and Sète. The owner has preserved her original lines as well as her name. The interior on the other hand has been redesigned as a private yacht with 3 huge bedrooms of 200 sq. ft with ensuite bathrooms, offering an incomparable level of quality and comfort. The layout is bright and spacious; the furniture is built of solid teak, with many luxury items and beautiful artwork.
The Elegance

The Elegance is a very unique type of luxury barge Inspired by the Orient-Express train . This former passenger boat has been tastefully decorated with French craftsman René Lalique's famous 1928 glass panels, rich woods and marquetry, beautiful Art deco wallpapers and many more handpicked items. With its huge picture windows, it really is a gem of coziness and brightness, not to mention the unusual ceiling height (7'2ft). The barge also has three suites with ensuite bathrooms : London, Paris and Venice. They all have their own decor and atmosphere.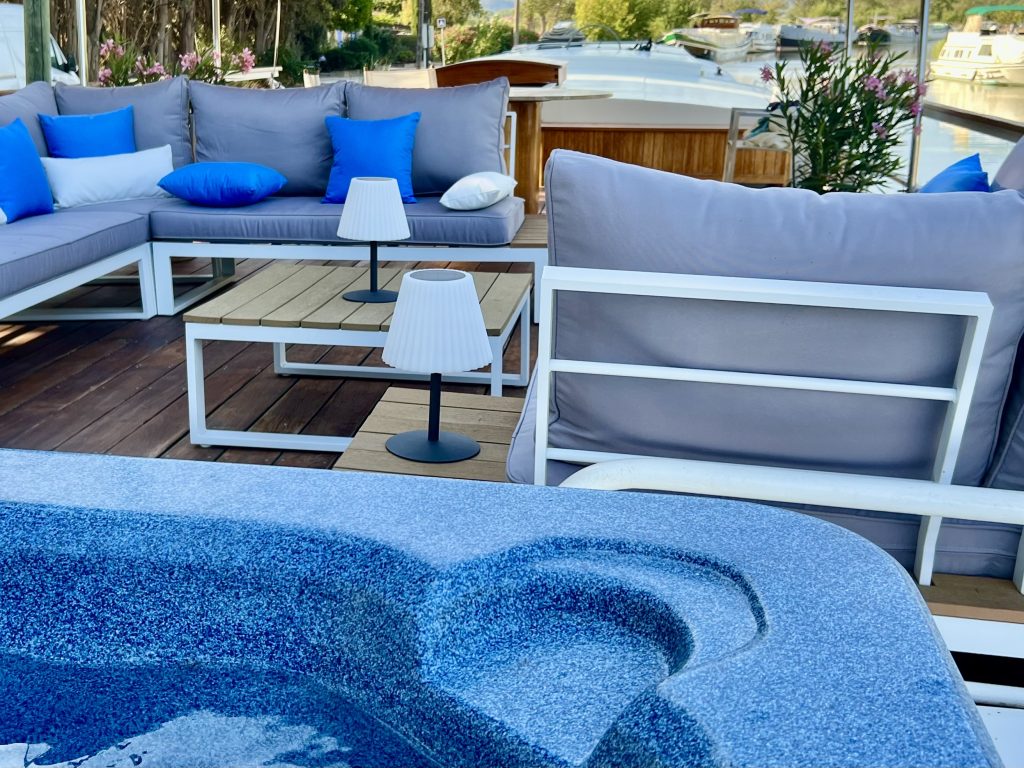 Both the Esperance and the Elegance display huge sundecks with jacuzzis. They can accommodate up to 6 guests. 4 crew members will take care of your well-being during your stay.